Siler City Toilet Replacement
A toilet is another of those home essentials that we don't appreciate until it stops working. A toilet can stop flushing, it may keep the water running 24/7, or it may leak. Siler City homeowners may just want a modern replacement to improve the functionality and look of their bathrooms.
Whatever the project, a call to a skilled Siler City Plumber is the quickest way to get your toilet fixed or replaced. A toilet replacement plumber with Full Stack Plumbing can go over your options with you and get all the bathrooms in your house fully functioning again.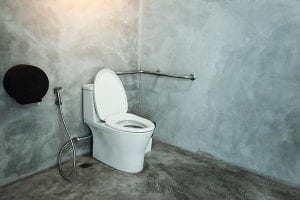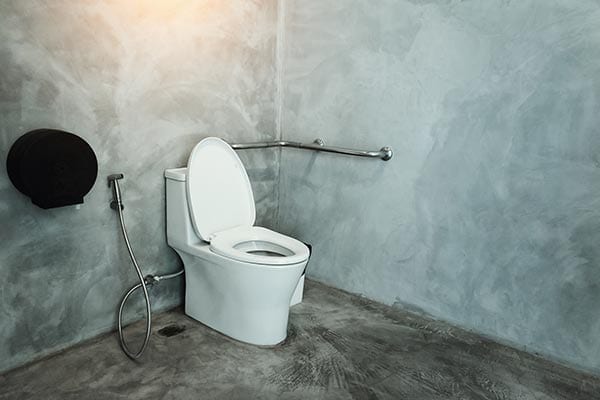 Call Full Stack Plumbing in Siler City for Any Toilet Replacement Project
The team of experts at Full Stack Plumbing stands ready to act when your toilet stops working. We can help you select a new toilet that fits your space, your needs, and your budget. We want to listen to your concerns and partner with you on a bathroom upgrade.
Our fully licensed and certified Siler City plumbing crew will take care of a leaky toilet or a constantly running toilet in no time. We also make sure the problem doesn't return. Contact us today to set up an appointment anywhere in Siler City and across Chatham County. We are here to answer all of your questions about toilet replacement!
Toilet Replacement in Siler City
For starters, we don't suggest replacing a broken toilet if a simple repair is all that's needed. We inspect the toilet to find the real issue, and we don't look to do expensive repairs or installs when they aren't necessary. If a clog is actually a sewer line problem, then that's what we'll fix. If a chain or flapper needs replacing or a toilet seal, then that's what we handle and that's what we charge you for.
Of course, if a new toilet is what you desire, then we can quickly install your new model without leaving a mess behind.
When working on a Siler City toilet installation, it's important to get every step right. You may not have a leak when you begin the replacement process, but after your attempt at attaching water lines and sewer lines, you can end up with several leaks.
If you allow Siler City's Full Stack Plumbing to handle your new toilet project, our professionals take care of these details and more:
Shutting off the water supply properly while we work.
Detaching water and sewer hookups.
Situating your new toilet correctly and alerting you to any concerns with the floorboards and supports underneath.
Reattaching your water and sewer hookup with no leaks.
Clean up.
Trusting these tasks to someone without experience can do more than leave you without a toilet that works. A mistake can do damage to your home and your pipes.
Skilled Siler City Toilet Installation Plumbers at Full Stack Plumbing
Our expert plumbers know the Chatham County area well and are ready to provide for all of your plumbing needs. Trust us when you need an emergency rescue from the frustration and hazards of an old, unreliable toilet.
Our staff is fully licensed and certified. We quickly identify the problem and then go over the repairs or replacements that are necessary with you. We want to partner with you on the bathroom plumbing projects that affect you and your family members.
Full Stack Plumbing offers affordable prices. We also practice transparent pricing. This means you'll know what you're paying for and the value you'll get for your money.
Contact a Skilled Siler City Toilet Replacement Plumber
A backed-up toilet or a leaking seal might be enough to force you to close off your bathroom until help arrives. The experts at Full Stack Plumbing come to the rescue and make sure you have a toilet that works again. We are also experienced at installing any kind of new toilet you may prefer in your home. Just let us know which model meets your needs.
Our team of licensed, trained, and fully insured plumbers are ready to fix your toilet problem and get your family life back to normal as soon as possible.  Contact us for all of your plumbing needs at your Siler City home or business.