FULL STACK PLUMBING | Plumbing Installation & Emergency Plumbing Repairs in Raleigh NC
When you have plumbing issues in your home or business in Raleigh, you want a plumber that you can trust. Full Stack Plumbing always provides transparent pricing and high quality plumbing work. We are fully licensed and certified, as well as associate owned, which means you can always expect great service, innovative plumbing practices & a fair price. Water flows through your home all of the time and this can lead to breakdowns and backups, any time of the day or night. That's why Full Stack Plumbing is on call 24 hours a day, 7 days a week to be your Raleigh Plumber. We always strive to "keep you in the flow".
When you have a new appliance, such as a refrigerator or washing machine, making sure that it gets hooked up to your existing plumbing system can be a daunting task. If you hook the plumbing up incorrectly, it can cause damage to your home or to the appliance itself. Don't try to save a couple of dollars by installing these items yourself, choose Full Stack Plumbing, the name you can trust for plumbing installation in Raleigh. We are fully licensed and certified and are happy to schedule a convenient time to come out and get your new equipment installed right the first time.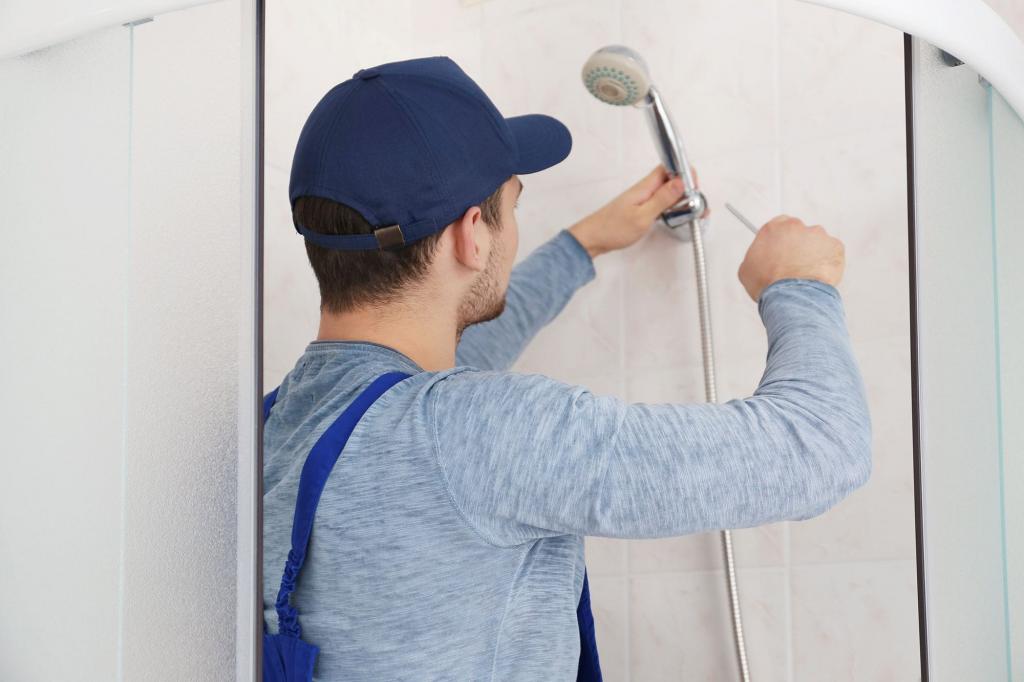 If you have a plumbing issue, such as a water leak or a burst pipe, don't wait until tomorrow to get it fixed! Full Stack Plumbing is on call 24/7 to provide emergency plumbing repairs in Raleigh. We always offer fair, transparent pricing and a quick turn around time on our Raleigh Plumbing repair services. Give us a call at the first sign of trouble and let us "keep you in the flow".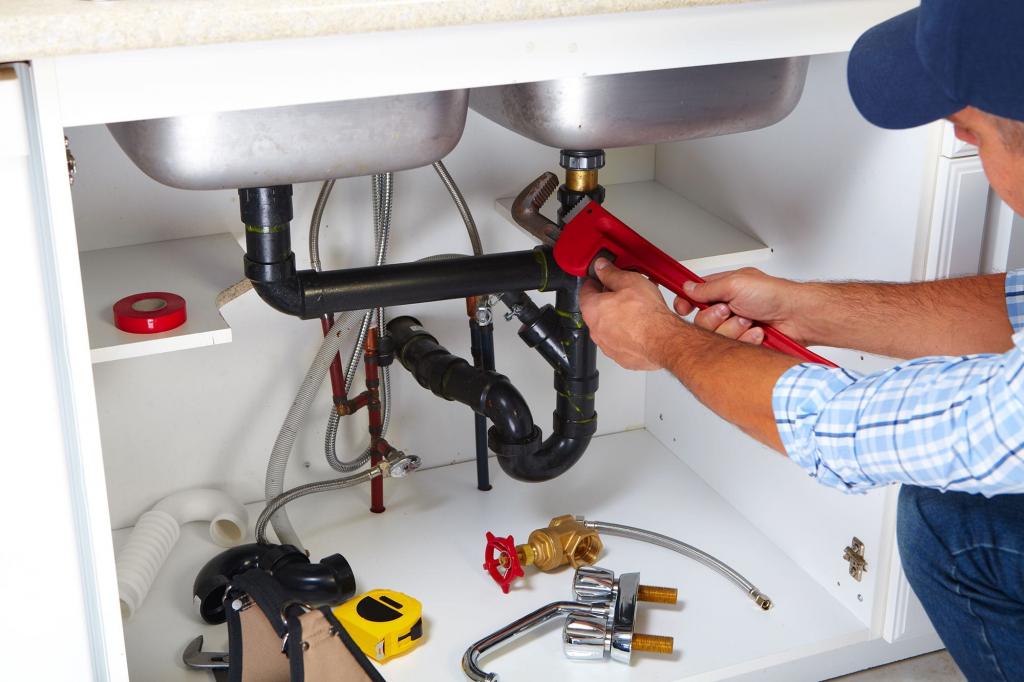 If Water Runs Through It, We Do It.
Keeping You In The Flow
Do you have a clogged drain? Is there a water leak in your bathroom? Don't panic! Full Stack Plumbing is on call for all of your emergency plumbing, plumbing repair and plumbing installation needs in Raleigh & The Triangle. As certified professional plumbers, we have the expertise and experience to handle any of your plumbing problems, no matter how severe they might be. We specialize in both commercial & residential plumbing repair, maintenance and installation. We always work hard to fix any emergency plumbing issue you may have, quickly and thoroughly. We know that water leaks are a serious problem, don't try to fix them yourself or wait until tomorrow, this can lead to irreversible property damage. Instead give the experts at Full Stack Plumbing a call, 24 hours a day, 7 days a week.
Customer Reviews
Full Stack Plumbing responded quickly, came on site promptly, gave a fair estimate, and was able to perform a hot water heater replacement with a quality heater all in the... read more same day. Communication was open and honest throughout, and they helped right-size the scope of my project to save me money. Will absolutely use them again. Thanks!

Carter W.


1/26/2021

I was having issues with a leaky sink and after calling around to a few other businesses, I decided to go with this one due to the cheaper price. I'm... read more sure glad I did! They were out in a few hours after placing the call. Very polite and courteous. I would recommend this company for any plumbing issues.

Lindsay B.


6/04/2020

Guys showed up on time as promised and did the job. Great communication. The tech was knowledgeable and clear with his explanation. Price was right as well. Thanks again to... read more full stack will def use again.

Stan T.


9/22/2020

Our sink disposal broke and they came on the same day to replace it -- they were really friendly and easy to work with. Saved their contact info for future... read more plumbing needs, would definitely hire again.

Adrian R.


10/02/2020

Incredible service, quality of work and they were prompt.  We will definitely call them again for anything plumbing related.

Jason S.


10/09/2020

Curry showed up within an hour (!) because he happened to be in the area, and did an incredible job. He installed an outdoor spigot on my house in less... read more than 30 minutes. Full Stack was not just fast, but very knowledgeable. I had several questions about plumbing related issues that I'd spoken to other contractors with because of unrelated repairs from this summer, and his explanation of what he'd need to do as well as time, labor, and cost estimates were consistent with contractors approved by my insurance company and very reasonable in price.

Joe Q.


9/27/2020

Fast response, showed up on time at night, did the job right and left all fixed. These guys know their business. Reliable.

Enrique P.


10/07/2020

We called three plumbers to install 3 toilets, a pedestal sink, faucets and bathtub fixtures.  Full Stack Plumbing provided a professional quote that was reasonably priced.  We also wanted them... read more to fix issues with the water pressure.  They did a high quality job on the installations.

They also solved our water pressure issue.  Full Stack is very knowledgeable about pump systems and water quality and was able to increase the pressure with a few simple adjustments.

We highly recommend Full Stack Plumbing as they are effective, responsive, courteous, professional, knowledgeable and get the job done on time and on budget.

Mark F.


12/10/2020
Contact Full Stack Plumbing – Your Trusted Plumbers in Raleigh
Full Stack Plumbing is a locally operated plumbing company that is associate owned, which means that all of our employees are invested in the outcome of your plumbing project. If you have a problem with your plumbing in Raleigh, we are available 24 hours a day, 7 days a week, to make sure that we get things working for you again. We offer a variety of plumbing repair services including: broken & frozen pipe repair,  water heater leak repair, clogged drain cleaning & repair, broken faucet repair, water leak repair, sewage backup repair, and more.
Our team of plumbers in Raleigh is also able to help residential & commercial clients with plumbing installation services in Raleigh. We provide toilet installation, sink & faucet installation, water heater installation, bathtub & shower installation, large in-home appliance installation, and any other item that you need to have hooked up to your existing plumbing systems. We provide these services throughout our service area, which includes, but is not limited to: Chapel Hill, Cary, Morrisville, Durham, Holly Springs, Mebane, Pittsboro, Roxboro, Carrboro, Hillsborough, and, of course, Raleigh.
If you need plumbing repairs in Raleigh or plumbing installation in Raleigh, choose the licensed and certified plumbers at Full Stack Plumbing. We will give you high quality work with transparent and fair pricing. For a free estimate, contact us online or call us 24 hours a day at 984-234-9218.