Water Heater Repair,
Water Heater Burst in Raleigh, Chapel Hill, Durham & Beyond
A water heater breaking into your home can create all sorts of problems. It can mean no hot water to clean your dishes or laundry and in extreme cases, it can even lead to water damage throughout your home or business. If your water heater is not supplying hot water or if it has a small leak, it can be indicative of a much worse issue, so it is important to address the issue as soon as you notice it. Contact the plumbers at Full Stack Plumbing for water heater repair in Raleigh, Chapel Hill, Durham  & The Rest of the Triangle. 
Chapel Hill, Durham Raleigh Plumber for Water Heater Burst
Often time when your water heater bursts it presents more than just a small inconvenience. A water heater breaking can immediately cause water damage in your home or business and needs to be addressed immediately. However, water heaters don't always burst, sometimes they stop producing hot water or develop a slow leak that gets bigger over time. If you have any problem with your water heater, the licensed and certified plumbers at Full Stack Plumbing are always on call and have the expertise you want to keep your hot water flowing. It doesn't matter which brand of the water heater or if it is a gas, electric, or tankless water heater that needs repair, our expert plumbers can come on-site, assess the situation, and develop the best strategy to provide the right solutions for your water heater repair in Durham, Chapel Hill, Pittsboro, and the surrounding areas.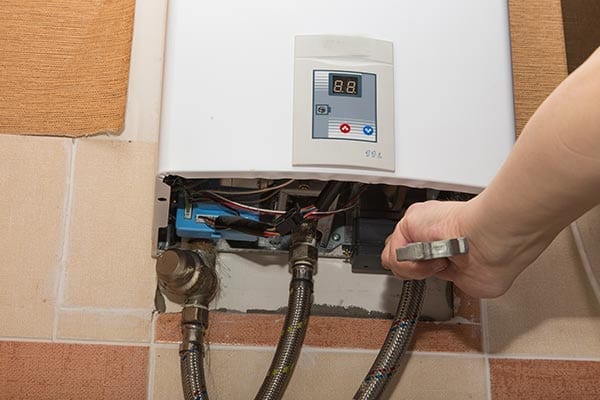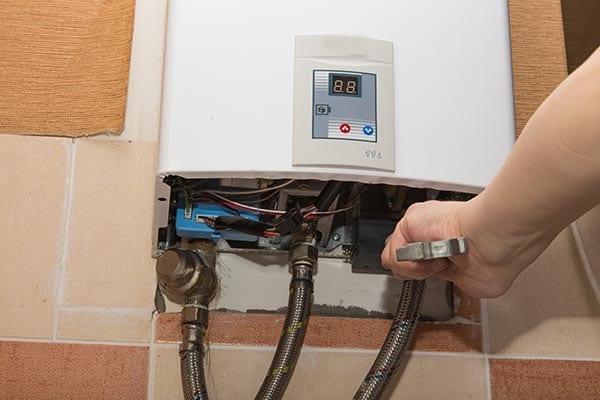 When Should You Contact A Water Heater Repair Plumber In Durham & Beyond?
A water heater can break at any time of the day or night and can make an inconvenient time that much more inconvenient. Maybe you've started to notice hissing or popping noises coming from your water heater, or maybe there is water that is leaking or noticeably gushing from your broken water heater. The first thing you want to do if your water heater is broken (or if you suspect it's broken) is to turn the water heater off before you turn off the water supply to your water heater. This can mitigate the amount of damage a broken water heater can cause. Once you've taken these steps, or if you can't figure out how to take these steps, you should call a licensed and certified plumber, like the plumbers at Full Stack Plumbing in Durham. We will come on-site, determine the cause of the water heater break and take the necessary steps to mitigate the damage and provide the water heater repairs.
Choose Full Stack Plumbing For Water Heater Burst in Raleigh, Chapel Hill, Pittsboro, Durham & The Triangle
Having hot water is a necessity for most people, this is why our plumbers are available for water heater repair in Durham, Chapel Hill & the surrounding areas. We provide repairs for tankless water heaters, electric water heaters, and gas water heaters. If we can't repair your water heater, we can stop the break from causing further damage and we can even help you install your new water heater when the time is right. We also provide a number of other plumbing repair and plumbing services like clogged drain repair, broken pipe repair, faucet & sink repair, water leak detection & repair, sewage backup repair, and more!
Aside from plumbing repairs, the professionals at Full Stack Plumbing provide assistance with plumbing installation. We work with residential and commercial customers to help them with shower & bath installation, large appliance installation (washing machine, dishwasher, etc..), faucet & sink installation, toilet installation, and of course water heater installation.
We provide all of our plumbing services throughout the Triangle area of North Carolina, which includes: Morrisville, Raleigh, Chapel Hill, Durham, Pittsboro, Cary, Apex, Morrisville, Holly Springs, Carrboro, Hillsborough, Roxboro, Mebane, Louisburg, Oxford, and beyond. If you have a water heater that has burst or you need water heater repair in Durham or the surrounding areas, get a free consultation by contacting us online or calling 984-234-9218.
Schedule Plumbing Service