Plumber For Clogged Drain Repair in Durham, Pittsboro, Raleigh & Beyond
If you need a plumber for clogged drains in Durham & the surrounding area, trust the experts at Full Stack Plumbing. We unclog drains and provide drain cleaning in Chapel Hill, Pittsboro, and the entire Triangle to make sure we can keep you "In The Flow". We know that clogged drains can cause backups in your home which lead to damage to your property. Contact us today to schedule an appointment or for a plumber for clogged drains.
Clogged Drain Repair & Drain Cleaning In Durham, Raleigh, Cary & Beyond
There are a number of different drains in your home that can become clogged for any number of reasons. Often times, a clogged sink drain, bathtub drain, or shower drain isn't a major plumbing issue, but it can cause major inconveniences in your life. These clogs can be caused by rustin, grease, food items, hair or other materials that may have gotten stuck in your drains or pipes. When you have a clogged pipe or clogged drain, if it gets bad enough, it can lead to water overflowing into your home causing damage to your property. Even a small clog, over time, can lead to a major clog and serious plumbing issues. At Full Stack Plumbing our Durham Plumbers are available come on site and fix your clogged drains. You can also schedule a time for us to come on-site to make sure your drains are cleaned at the first sight of a drain clog. We will make sure that your drains are working properly and that water is flowing through them as intended.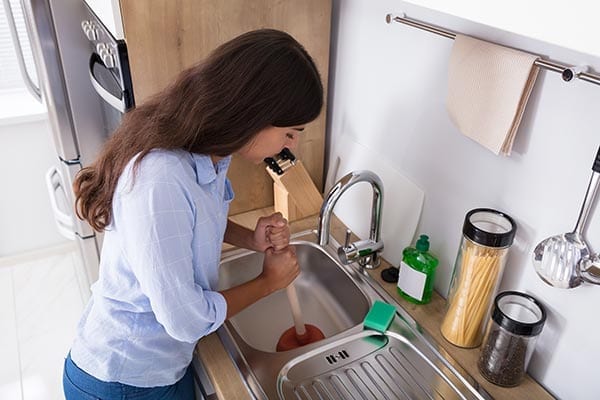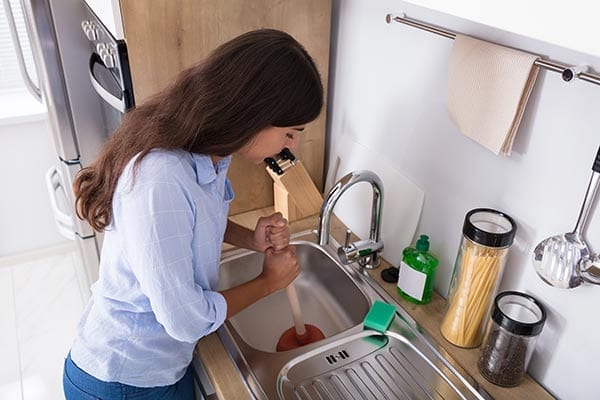 Should I Clean Or Unclog My Drains in Durham, Cary, Chapel Hill & Beyond?
On a number of calls that we go on, our clients have tried store bought solutions or good old elbow grease to unclog their drains. Sometimes these methods can work in the short term, but often times, they do not get rid of the problem entirely. Moreover, many store bought chemicals can damage your toilets, shower and pipes. When clogs aren't completely taken care of, it can actually lead to more damage to your drains and pipes over time. While it might be okay to use a drain cleaner a few times, in the long term you will notice that the drain keeps backing up. That's why it is best to call a licensed and certified plumber to unclog your drains in Chapel Hill, Durham, Raleigh & the rest of the Triangle. Full Stack Plumbing has plumbers can be scheduled to come out at a convenient time to make sure your drains are unclogged.
Contact Our Drain Clog Plumbers In Raleigh, Cary, Durham & The Surrounding Areas
Clogged drains can happen for a number of reasons at any time of the day or night. Small clogs may not seem like a big issue, but they can get worse over time leading to your plumbing backing up and potentially causing damage to your home or business. At Full Stack Plumbing, our plumbers are available for clogged drain repair in Durham, Chapel Hill, Raleigh & The rest of the Triangle area of North Carolina. We also provide a number of other plumbing repair services like sewage backup repair, water heater break repair, frozen & broken pipe repair, faucet & sink repair, and more.
Aside from plumbing repairs, our licensed and certified plumbers are also available to provide residential and commercial plumbing installation services.  We help customers across the triangle with water heater installation, faucet installation, shower installation, installation of toilets, installation of appliances, and any other plumbing installation services you may need. We provide these services in Raleigh, Morrisville, Pittsboro, Durham, Carrboro, Hillsborough, Chapel Hill, Cary, Mebane, Roxboro, & the rest of the Triangle Area of NC. Give us a call at 984-234-9218, or contact us online for drain cleaning or if you need a plumber for clogged drains in Durham, Raleigh, Cary, or beyond.
Schedule Plumbing Service