Your Trusted Plumbers Cary NC – Providing 24/7 Emergency Plumbing & Plumbing Installation Service
At Full Stack Plumbing, we understand that not every plumbing issue happens at a convenient time. That is why we are on call 24/7 for emergency Plumbing in Cary NC. We are also available for scheduled plumbing repairs and plumbing installation in Cary. However, we aren't just a regular plumbing company, we are local and associate-owned, which means that we will always give you a transparent pricing and exceptional service. There is always water flowing through the pipes in your home, and we intend to keep it that way. When there is a breakdown or a backup, the professional Cary plumber at Full Stack Plumbing wants you to know that "Full Stack Plumbing". Contact Full Stack Plumbing for all of your plumbing installation and plumbing repairs in Cary!
Plumbing Installation Cary
If you have a new refrigerator, toilet, shower, dishwasher, sink, or other appliance that needs to be connected to your existing plumbing system, you can count on Full Stack Plumbing for plumbing installation in Cary NC. Installing these items on your own can lead to damage if you don't have the know-how and experience to install them, which can lead to costly repairs. We are licensed and certified plumbers who are able to help with any brand or type of item that you need to have installed. Our pricing is fair and transparent so call today for a free consultation and schedule a time to have us come to provide your plumbing installation in Cary today.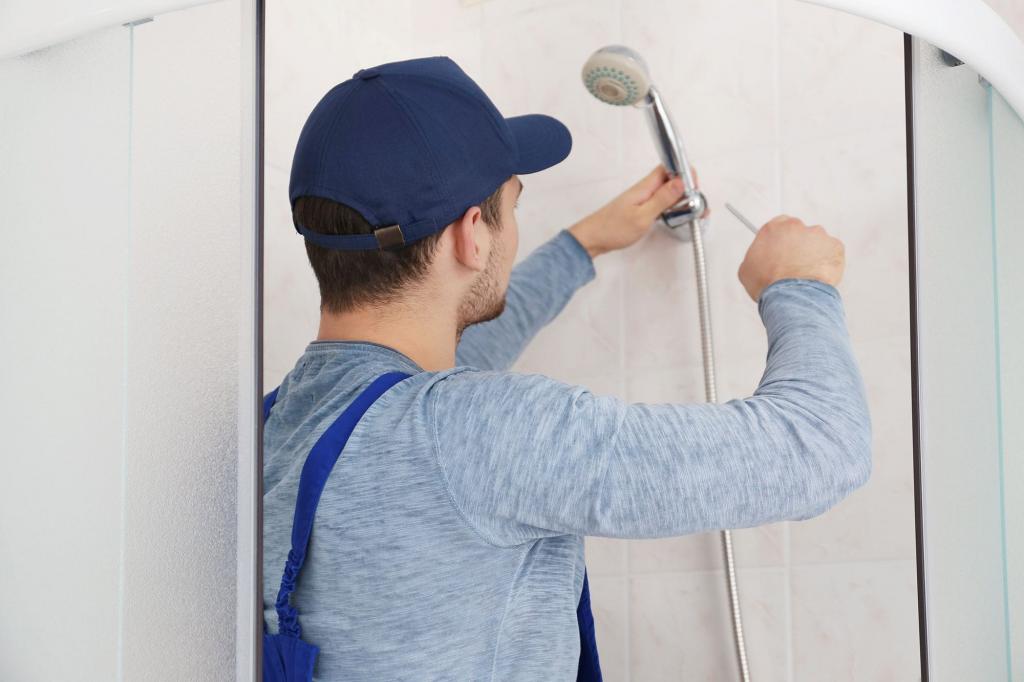 Your plumbing doesn't wait for a convenient time to break down. Plumbing issues can happen any time of the day or night, which is why Full Stack Plumbing is on call 24/7 for emergency plumbing repairs in Cary. We are also on call for plumbing repairs that are not emergencies if you need to schedule a convenient time for us to come out. We work with sewage backup, pipe bursts, water leaks, broken garbage disposals, and more. Contact us today for a free consultation from a trusted plumber in Cary NC.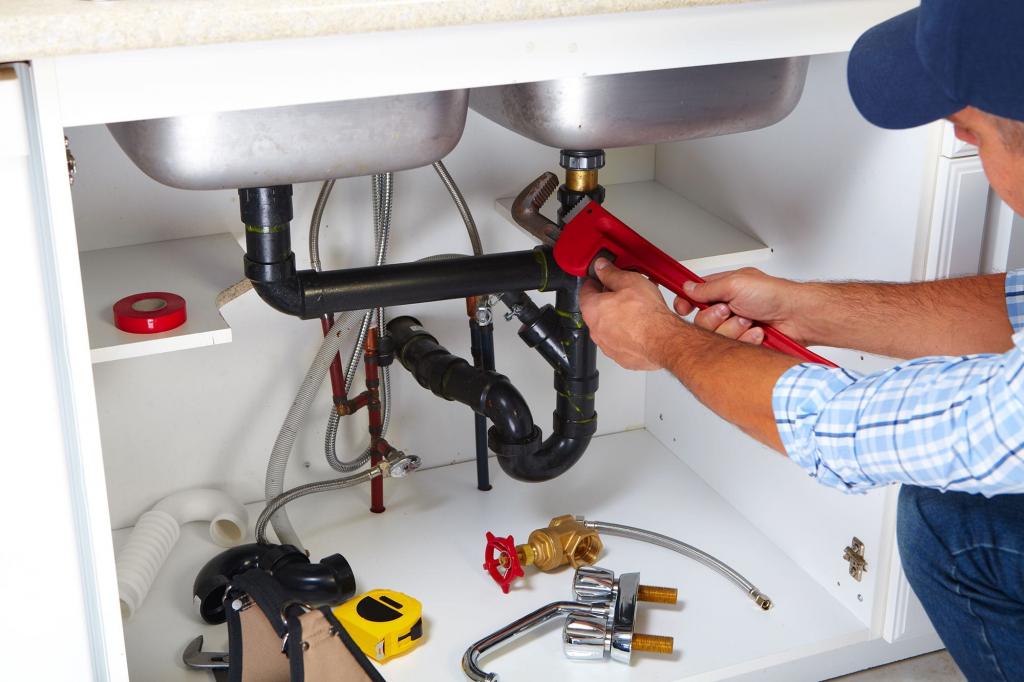 Full Stack Plumbing.
Keeping You In The Flow
Water flows through your house all of the time, which leads to wear, tear, and can even clog & back up and can leave you in need of a plumber that you can trust and rely on. Full Stack Plumbing is a local, associate-owned, licensed & certified plumbing company in Cary NC. Because we are associated owned, it means that every Cary plumber on our staff cares about the work we do. We provide pricing that is transparent and fair and your plumbing installation or plumbing repairs will be completed quickly without cutting any corners. Our goal is to always make sure that that we "keep you in the flow", which means that. There is no plumbing issue too big or too small for our plumbers, give us a call today and get a free consultation on plumbing installation or plumbing repairs in Cary, NC.
Customer Reviews
Curry has worked with us twice. Both times he has provided great service. We will be using FullStack for anything that comes up.

Tom & Shirley Lester
21:45 18 Jan 22
Mike replaced a hot water pump in our water heater. We were very impressed with how efficiently he did the job, and how pleasant it was to deal with him. He was very thorough in explaining the problem, and keeping us informed about what he was doing. Highly recommend Full Stack.

Gordon Pitz
01:50 16 Jan 22
Awesome!! I use CW and Full Stack for our construction company (renovations, new builds etc) and have never had an issue. This call was for my Church, we had them take care of a difficult commercial triple sink installation. Communication was great, showed when they stated, knock3ed the job out fast AND cleaned up after.

Alan Hillman
17:56 14 Jan 22
Our hot water heater died on Friday afternoon and Full Stack Plumbing answered the phone (thanks Samantha!), discussed the issue with us, and got us squeezed in for a quick and easy replacement. They stayed in touch, called when they said they would, showed up when they said they would, and got the job done. Very nice people, professional, and great at what they do. I'll definitely be calling Full Stack again for our plumbing needs! Thank you so much for being there! I wanted to leave a review because I was so impressed with their great customer reviews when I was looking for someone to call - it made me feel very comfortable with our choice!

Hope Martinique
19:02 10 Jan 22
Curry did a great job with our kitchen sink!

Ron Garcia-Fogarty
16:09 07 Jan 22
We had a small leak in one of the fittings at our tankless water heater. Ben made the repairs quickly and professionally. We'll definitely be using Full Stack for any future plumbing needs.

Andrew White
16:04 06 Jan 22
Called them over the Christmas to NYE week (when many other plumbing companies were entirely closed) and they promptly fit us in to their schedule. They came out and quickly assessed and diagnosed our hot water heater issue (leak/corrosion).They returned the next business day after NYE and very quickly removed and replaced our hot water heater. It was actually less expensive than the emergency replacement we had just four years earlier (for an inferior product).They were polite, professional and very efficient.They'll likely be my go-to plumbers.

Ben and Jacob were prompt, knowledgeable and reasonable. Will use Full Stack for any future needs and recommend them to anyone looking for plumbing repairs.

Josh Walters
03:05 01 Dec 21
I have had them install a faucet, dishwasher, garbage disposal and a new utility sink and they've always done a great job! On time, courteous and leave no mess/clean up after job is done. I highly recommend Full Stack Plumbing!

Ann Kastner
17:13 20 Nov 21
Best plumbers ever! Really kind and efficient. Super considerate too - I will definitely be calling again :)

Carol Tran
20:49 19 Nov 21
Contact Us For A Free Consultation From Plumber Cary NC
When you need a trusted, licensed, and certified plumber in Cary NC; choose Full Stack Plumbing. We are on call 24 hours a day for plumbing repairs & plumbing installation, for both residential and commercial customers. Our plumbers specialize in plumbing maintenance and plumbing repairs such as broken pipe & frozen pipe repair, water leak detection & repair, sewage backup repair, water heater leak repair,  clogged drain repair, and more. Of course, we also provide plumbing installation services as well, when you have new large in-home appliances, toilets, sinks & faucets, showers & bathtubs, water heaters, or other items that need to be hooked up to your existing plumbing systems.
We provide all of our plumbing services throughout our service area. We are located in Chapel Hill, but our service area includes the entire Triangle area of NC, including, but not limited to: Durham, Raleigh, Pittsboro, Morrisville, Carrboro, Hillsborough, Mebane, Holly Springs, Apex, Fuquay Varina, Wake Forest, Cary, and the surrounding areas. Get a free consultation from our Plumber in Cary by contacting us online. or by calling 984-234-9218.