Plumbing Maintenance & 24/7 Emergency Plumbing Repair by  Chapel Hill Plumber
Full Stack Plumbing is your trusted Chapel Hill plumber for plumbing repairs, plumbing installation & plumbing maintenance. We are on call 24 hours a day and provide both non-emergency & emergency plumbing in Chapel Hill. We are associate-owned, which means every employee has a vested interest in every job that we do. We use innovative plumbing techniques and transparent pricing to make sure that we get the job done quickly and on budget, so there are no surprises at the end of the job. If you have a backup, breakdown, water leak, or need something hooked up to your plumbing system, give us a call or contact us online for a free consultation from the emergency plumber in Chapel Hill NC.
Plumbing Installation Chapel Hill
If you have new appliances that need to be installed and hooked up to your plumbing, choose Full Stack Plumbing. We are fully licensed and certified and can handle all of your Chapel Hill Plumbing installation needs. It doesn't matter if you have a new water heater, toilet, shower, faucet, sink, bathtub, washing machine, or refrigerator, our teams can handle your plumbing installation. We work with both residential and commercial customers throughout our service area and always make sure that your new appliance is connected to your plumbing system & functioning properly before we finish the project. We are usually available on-demand, but also you can always schedule a convenient time for us to come on-site and provide plumbing installation in Chapel Hill. Contact our team and let us know more about your plumbing needs today.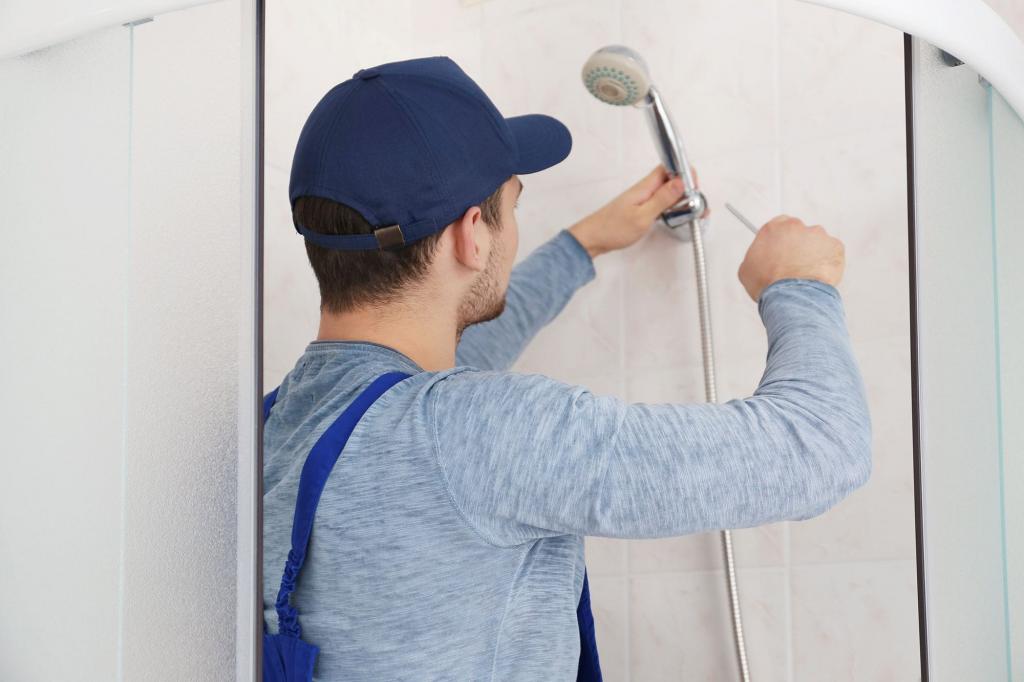 Clogged toilets, sewage backup, water leaks, broken garbage disposals, or frozen and broken pipes can happen at any time. When you have a problem with your plumbing, it's good to know that you have a 24/7 emergency plumber Chapel Hill that you can count on. Full Stack Plumbing can handle your plumbing repair in Chapel Hill no matter how big or small it is. We are fully licensed and certified and work with residential and commercial customers. Give us a call or contact us online for a free Plumbing Repair Estimate in Chapel Hill today.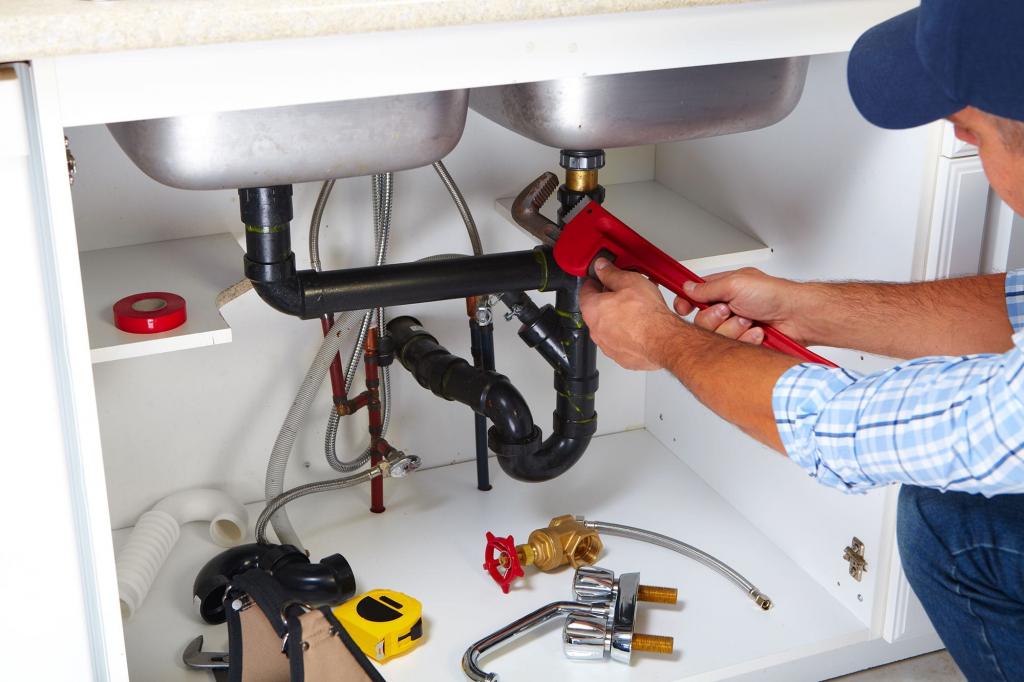 If Water Runs Through It, We Do It.
Keeping You In The Flow
If you have a water leak, clogged drains, a pipe that has burst, or even sewage back up, we are here for you 24 hours a day, 7 days a week! Full Stack Plumbing is the trusted name for plumbing installations and emergency plumbing repair in Chapel Hill. We are associate-owned and are fully licensed and certified plumbers. This means that we can handle any plumbing problem, no matter how big or small. Our pricing is transparent and we work hard to make sure that we fix your plumbing issue as quickly as possible, without sacrificing quality. We work with both commercial and residential clients to assist them with plumbing maintenance, repair, and plumbing installation. Plumbing issues can be serious, don't wait until they get worse or try to fix them yourself, instead contact the trusted plumbing company in Durham: Full Stack Plumbing.
Customer Reviews
Called on Friday morning of Memorial Day weekend, 2021, with a totally plugged bathroom washbowl and a sluggish kitchen drain. They were willing to come the same day (many were... read more not). The 2 young men not only fixed both in record time, but showed us how to do it ourselves if it occurred later on.
My only complaint was that they didn't offer to wear masks if we requested. We are vaccinated. I asked if they both were. One immediately said yes, and the other hesitated, then said a tentative yes. They were efficient workers and cleaned up after themselves.

Dave G.


5/29/2021

We called three plumbers to install 3 toilets, a pedestal sink, faucets and bathtub fixtures.  Full Stack Plumbing provided a professional quote that was reasonably priced.  We also wanted them... read more to fix issues with the water pressure.  They did a high quality job on the installations.

They also solved our water pressure issue.  Full Stack is very knowledgeable about pump systems and water quality and was able to increase the pressure with a few simple adjustments.

We highly recommend Full Stack Plumbing as they are effective, responsive, courteous, professional, knowledgeable and get the job done on time and on budget.

Mark F.


12/10/2020

Curry and his crew were terrific! Our hot water line to our washer corroded and they replaced our whole box and drain to fix it the right way. We appreciated... read more the prompt response, fair pricing, and quick repair time. An innocent question about our water bill led to a much appreciated discovery of a leak in the main line from the street to our home. They were back within days to remedy that issue as quickly as they could. Great bunch of professionals!!

Stephanie S.


11/22/2020

CW showed up on time on a Saturday morning and did a great job replacing my mother's hot water heater. He was very professional and did great work for the... read more value. He also was able to help me with recommendations for other services I was needing. From now on Full Stack Plumbing is my go to.

Randy B.


9/25/2021

I cannot say enough good things about these guys! I had a tub/shower faucet that would shut off when I turned on the Hot water.  
I had previously had another... read more local  plumber (who is highly rated) come to fix this.  He made two house calls to work on this, had me order parts from the manufacturer, charged me hundreds of dollars, AND NEVER FIGURED OUT WHAT WAS WRONG!
Then Full Stack came to the rescue !  First, they totally respected my situation and listened to all the facts.  Second, they problem solved to get this fixed without ripping out walls or plumbing.  Third, they are not only very excellent plumbers but they are genuinely nice, friendly people and these days those are the only kind of people I want to have in my home.  I will use Full Stack for all my plumbing needs.

Christine L.


7/03/2021

Love that a human, the affable Kim, answered the phone rather than just voice mail. I called four other businesses for help before Full Stack but hung up on their... read more messages requesting I leave my info. After talking to Kim about what I needed, she called back in five minutes and had an appointment for me only a few days out. Way to run a business, Full Stack! I am sure their service will be equally stellar. I'll keep you posted.

Joyce G.


4/16/2021

Amazing service, well priced. Quick response time from my inquiry. He knew exactly how to help and extremely knowledgeable. Will be using them from now on without question!

Jennifer B.


10/12/2020

Full Stack Plumbing responded quickly, came on site promptly, gave a fair estimate, and was able to perform a hot water heater replacement with a quality heater all in the... read more same day. Communication was open and honest throughout, and they helped right-size the scope of my project to save me money. Will absolutely use them again. Thanks!

Carter W.


1/26/2021

We had a hot water heater emergency on the weekend and they showed right up, fixed the broken part quickly, and charged exactly what the owner estimated the cost would... read more be.  The plumber was safe, nice and thorough.  We highly recommend these folks - especially for weekend plumbing emergencies!

Lynne A.


3/07/2021
Get a Free Consultation From A Certified Chapel Hill Plumber
When you have a plumbing issue or need to have an appliance, toilet, or sink attached to your existing plumber, you should always make sure that you are working with a plumber you can trust. Many people try to take care of their plumbing issues on their own, only to cause additional damage which means even more costly repairs. Full Stack Plumbing is on call 24 hours a day to provide plumbing installation services and plumbing repairs in Chapel Hill. Our pricing is affordable and transparent and we will get the job done quickly.
We offer a full line of plumbing installation services such as faucet installation & sink installation, water heater installation, bathtub & shower installation, large in-home appliance installation, toilet installation, and more. If it needs to be hooked up to your existing plumbing, we can handle it. Of course, we specialize in plumbing repairs in Chapel Hill. Our licensed and certified plumbers assist residential and commercial customers with clogged drain repair, water leak detection & repair, sewage backup repair, broken pipe & frozen pipe repair, water heater leak repair, and any other plumbing repair service you may need. When you call our team of plumbers in Chapel Hill, we will assess the issue and fix it quickly.
If you are looking for a trusted plumber in Chapel Hill, Pittsboro, Raleigh, Cary, Morrisville, Durham, Wake Forest, Mebane, Hillsborough, Apex, Holly Springs, Carrboro, Roxboro, or the surrounding area of the Triangle, choose Full Stack Plumbing. Get a free consultation on plumbing installation or plumbing repairs in Chapel Hill by calling 984-234-9218 or simply contact us online today.