Bathtub & Shower Installation in Chapel Hill, Pittsboro, Durham & Beyond
If you are looking for a licensed and certified plumber in Raleigh, Chapel Hill or the Triangle to install your new shower or bathtub, choose the professional team at Full Stack Plumbing. Installing your new shower can be tricky and if it's not hooked up properly it can cause problems. When you contact our team of plumbers in Chapel hill, we will give you a free consultation for your new bath or shower installation and then schedule a time to get the job done. 
Shower Installation In Durham, Raleigh & The Triangle
Shower technology has come a long way in the last few years. While most showers will get you clean, newer models are being designed with the goal of luxury and relaxation in mind. If you have been considering getting a new bath or shower installation in Chapel Hill or the near by cities and towns, you may have started looking at models with shower jets, multiple shower heads or other features that are a bit more tricky to install than a traditional shower system. These may give you a better experience in the shower each day, but they do make it harder to get them installed. Don't try to cut corners by installing it yourself, only to create bigger issues, trust the plumbers at Full Stack Plumbing in Chapel Hill to get the shower installed and functioning properly the first time.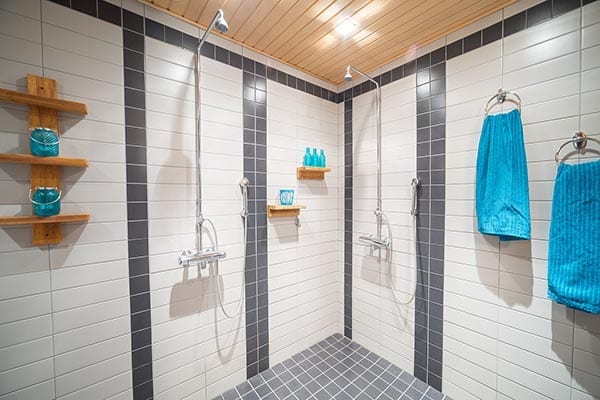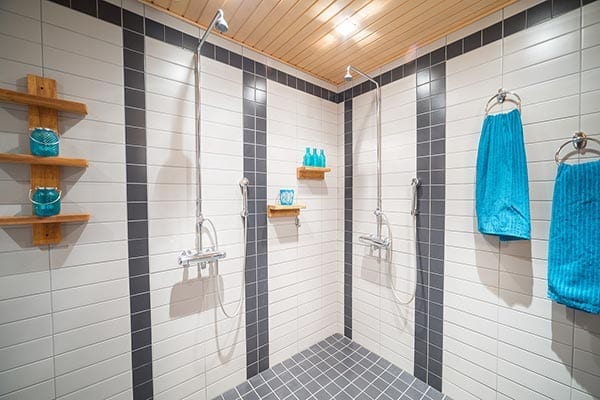 Hot Tub, Luxury Tub & Bathtub Installation in Raleigh, Durham & Chapel Hill
A bathtub is a great place to relax, but if your current tub is outdated, too small, or just worn down, you may be considering upgrading to a newer model. From basic bath tubs to luxury tubs with spa jets, and everything in between, Full Stack Plumbing can make sure that it is installed and functioning properly, so you can start enjoying your new bathtub. We work with all brands of bathtubs and can even help you install an outdoor hot tub or Jacuzzi. If you need help with bathtub installation in Raleigh, Chapel Hill, or the Triangle, call us for a free consultation today.
Contact Full Stack Plumbing For Shower Installation in Chapel Hill, Durham, Raleigh & Beyond
When it's time to install a new shower in your home or commercial property in Chapel Hill, Raleigh or the rest of the Triangle, Full Stack Plumbing has the team of licensed and certified plumbers you want on the job. We understand that there are many things to consider when installing a new shower system, and the installation process can be far more complex than it has been in the past. Our team can work with any brand of the shower and any modern features that you may find in a new shower system. Aside from shower installation, we also provide a number of other plumbing installation services such as large appliance installation, water heater installation, toilet installation, faucet & sink installation, and more.
While our teams are able to provide high-quality plumbing installation services, we specialize in plumbing repairs, both scheduled and on-demand. If you are having issues and need a plumber who can provide water heater break repair, sewage backup repair, sink repairs or faucet repairs, broken & frozen pipe repair, drain cleaning & clogged drain repair,  water leak repairs, or any other plumbing repair service, we can help. We provide our services through our entire service area which includes: Carrboro, Hillsborough, Pittsboro,  Durham, Chapel Hill, Cary, Holly Springs, Apex, Morrisville, Raleigh, Roxboro, Mebane, and beyond.
Contact us at 984-234-9218 or online for plumbing repair or plumbing installation, including bathtub and shower installation in the Triangle. Get your free consultation or schedule a time for us to come to you.
Schedule Plumbing Service