Septic & Sewage Backup Repair Durham, Chapel Hill & Beyond
If you are experiencing a sewage backup or a septic tank backup, it can be a nightmare. Not only is a sewage backup disgusting, but it can cause health risks and damage to your home if it is not taken care of quickly enough. Full Stack Plumbing is the trusted name for sewage backup repair in Durham, Chapel Hill, Raleigh and the surrounding areas. We have the right tools to make sure that your sewer back up is repaired quickly and safely. We are a septic system and sewage backup plumber in Chapel Hill, Raleigh and the rest of the Triangle area. 
Septic System & Sewer Backup Repair in Durham, Raleigh, Pittsboro & Beyond
Often times, your sewer or septic backup doesn't happen instantaneously, but rather it builds up over time. You may start to notice strong odors, gurgling noises, and smaller water backups in your shower, toilets, bathtubs, sinks, drains, etc.  You may also notice that the grass areas above your sewage line or septic tank are greener than usual. Because sewage backups contain raw sewage, they can also be host to a number of blood borne pathogens, viruses, bacteria, and other diseases that can be harmful to your health if not treated properly. That's why we recommend contacting a sewage backup plumber from Full Stack Plumbing at the first signs of sewage backup in your home in Raleigh, Cary, Chapel Hill, Pittsboro Durham, or anywhere else in the Triangle.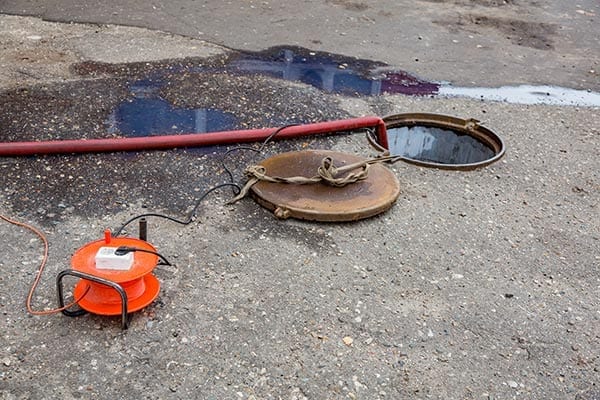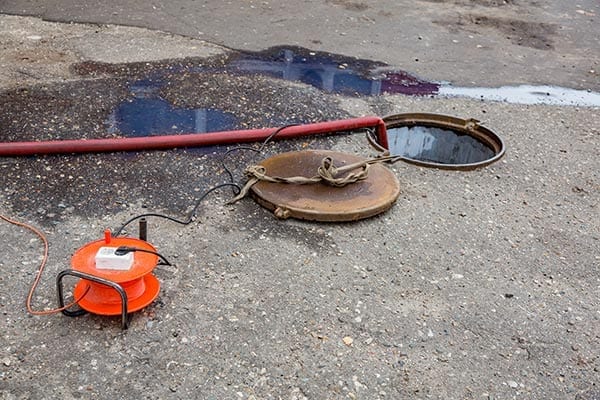 Professional Sewage Backup Plumbers in Durham, Pittsboro, Raleigh & The Surrounding Areas
Full Stack Plumbing has the experience and technology you want to deal with all of your Durham sewage backup repair & septic backup repair needs. Our sewage backup plumbing team can handle your sewer backup issues. First, when we come on-site, we will locate the source of the sewage backup and repair it so that no more damage will occur. Next, we will provide all of the repair services you need to make sure that all of your plumbing systems and drains are returned to their optimal working conditions. The sewage backup repair experts at Full Stack Plumbing are well versed in handling sewage backup to make sure that there is no contamination or spread of disease. We also work closely with your sewage backup cleanup team to make sure that your home or business has its plumbing functioning at 100% and all of the sewage damage is mitigated. If you need Sewage Backup Cleanup in Chapel Hill, Durham, Pittsboro, Raleigh or the triangle, contact the experts at Full Stack Plumbing today.
Contact Full Stack Plumbing For Septic & Sewage Backup Repair Durham, Chapel Hill & Beyond
If your sewage has backed up, don't try to repair and clean it up yourself. Hire a professional sewage backup repair plumbing in Durham & the Triangle from Full Stack Plumbing. We make sure that your sewage backup repair is taken care of quickly and comprehensively so there are no lingering health risks for you or your family. We also provide a number of other plumbing repairs in Durham & the Triangle, including Water heater break repair, water leak repair, broken sink & faucet repair, clogged drain repair, broken & frozen pipe repair. Aside from plumbing repairs, we also help with plumbing installation like toilet installation, appliance installation, water heater installation, shower installation, and sink installation.  If you need septic or sewage backup repair Durham, Pittsboro, Morrisville, Raleigh, Chapel Hill, Carrboro, Hillsborough, Cary, Mebane, or beyond, talk to Full Stack Plumbing today. We are available online or by phone at 984-234-9218 for scheduled plumbing in Durham & The Triangle.
Schedule Plumbing Service