24 Hour Plumber Pittsboro NC
Full Stack Plumbing is on call 24 hours a day to provide emergency plumbing repairs in Pittsboro, we are also available to schedule plumbing maintenance & plumbing installation services in Pittsboro. Our Pittsboro plumbers are licensed and certified and our company is associate owned, which means that our employees have a vested interest in every plumbing job we do. We have transparent pricing, so when you call us for a free consultation on your plumbing needs, we will quote you fairly and there will be no surprises when the job is completed. Contact us today and we will get your plumbing repairs in Pittsboro taken care of quickly to "keep you in the flow".
Plumbing Installation Pittsboro, NC
If you have bought a new dishwasher, refrigerator, toilet, shower, bathtub, washing machine, or other items that need to hook up to your existing plumbing system, Full Stack Plumbing can assist. Our plumbing installation experts in Pittsboro are licensed and certified, which means that we will make sure that your new in-home appliance is installed properly the first time. You can call us and schedule a time that's convenient for you for our Pittsboro plumbers to come on-site and get you taken care of. If you need plumbing installation in Pittsboro, we'll give you a free consultation so you won't have any surprises when the bill comes.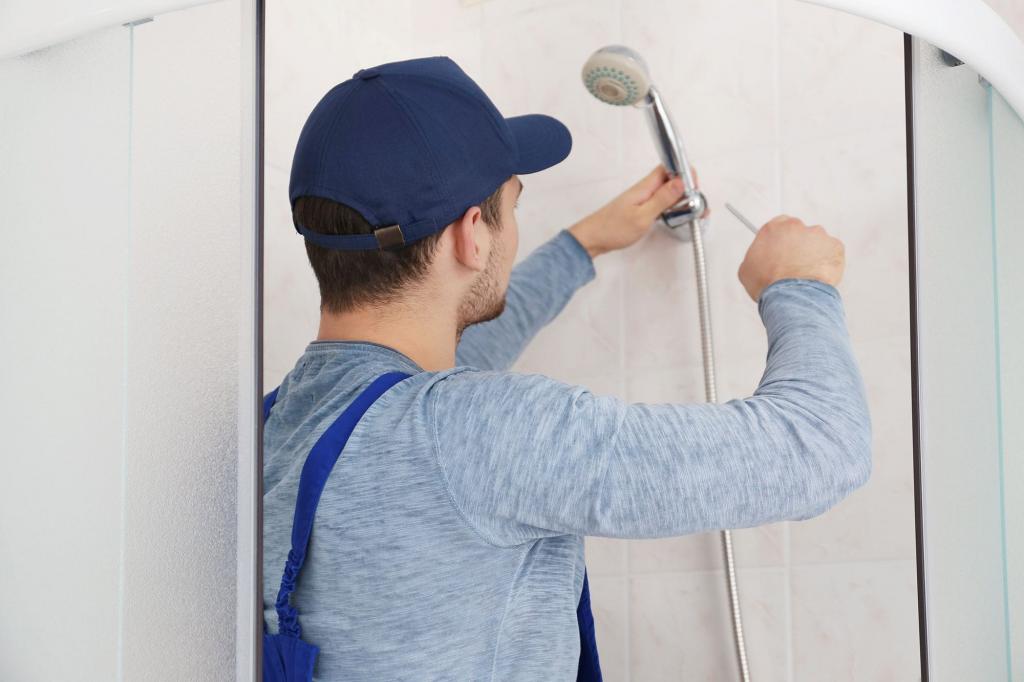 If you have a plumbing emergency in the middle of the night, it's good to know that there is a 24/7 emergency plumber in Pittsboro NC who has you covered. At Full Stack Plumbing, we know that plumbing emergencies can happen at any time and they need to be addressed quickly. That's why we are always on call to make sure we can "keep you in the flow". Clogged drains, broken garbage disposals, sewage backup repairs, there is no job too big or small. Get a free consultation on Plumbing repairs in Pittsboro today.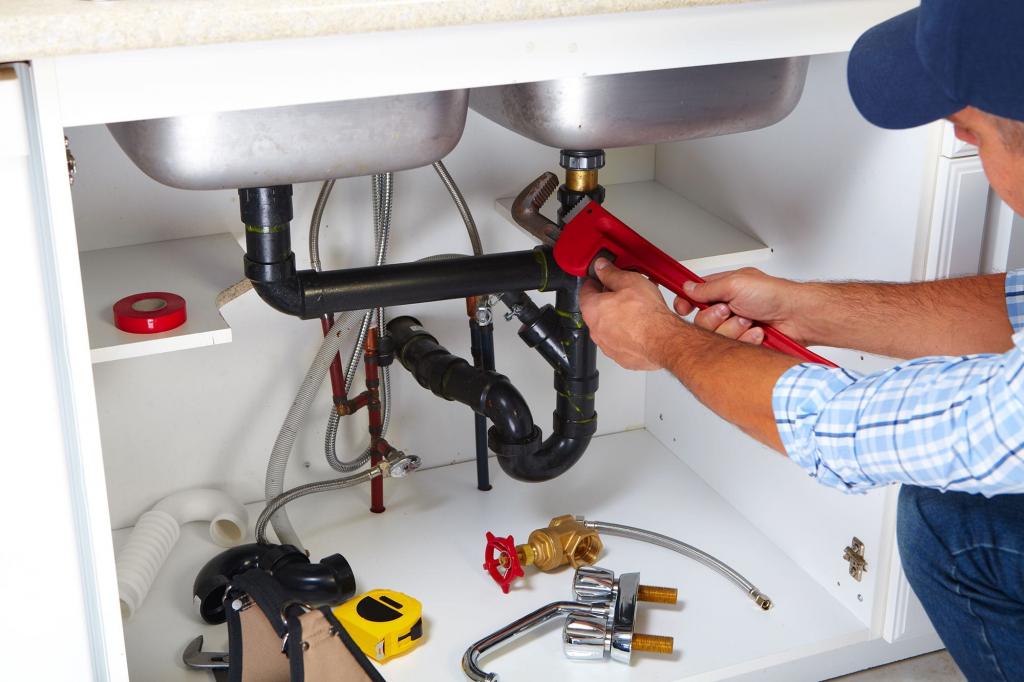 Full Stack Plumbing.
Keeping You In The Flow
Water flows through most of your house, allowing you to use your shower, toilet, water heater, and other large in-home appliances. Because there is always water flowing through your home, your plumbing is subject to breaking down due to normal wear and tear & other things that can cause plumbing issues. At Full Stack Plumbing, we understand that your plumbing can break any time of the day or night and it can be a big inconvenience to you or people who visit your home or business. That's why we're on call 24/7 for plumbing repairs in Pittsboro & the Triangle. We work with both commercial and residential clients who need plumbing repairs, plumbing maintenance, or plumbing installation in Pittsboro. Our goal is to always "Keep you in the flow" by making sure your plumbing is always working as intended. Give us a call today if you need a reliable, affordable plumber in Pittsboro NC.
Customer Reviews
Ben and Jacob were prompt, knowledgeable and reasonable. Will use Full Stack for any future needs and recommend them to anyone looking for plumbing repairs.

Josh Walters
03:05 01 Dec 21
I have had them install a faucet, dishwasher, garbage disposal and a new utility sink and they've always done a great job! On time, courteous and leave no mess/clean up after job is done. I highly recommend Full Stack Plumbing!

Ann Kastner
17:13 20 Nov 21
Best plumbers ever! Really kind and efficient. Super considerate too - I will definitely be calling again :)

Carol Tran
20:49 19 Nov 21
We called several plumbers to do a pressure check required by Dominion Energy. Full Stack was quick to respond and scheduled within a few hours. They completed the pressure check, explained the findings and did fix a faucet and shower repair. We are very pleased with their service and responsiveness.

June Little
17:03 11 Nov 21
Serviced Rinnai high efficiency condensing boiler

J E Huegerich
18:05 04 Nov 21
I had a plumbing disaster 3 days ago with my MBR toilet very early in the morning. I Called approximately 8:00 am and was given a 10:00 an appointment. The team arrived on time; vacuumed the water, removed the broken fixture and Installed a brand new toilet, The entire job was completed in an hour. This is my second time using Full Stack Plumbing . I highly recommend and will definitely use again for future plumbing needs

Angela Berry
16:49 02 Nov 21
We are so happy to have finally found a plumbing company we can trust! We have used them for two separate issues and they have been prompt, courteous, and knowledgeable as they took care of our problem. From Samantha, the friendly voice on the other end of the phone to CW, Ben and Jason who did the work, they are truly top notch!

Tom and Lisa
00:40 30 Oct 21
Ok, if you're older - like me - you remember the days when small businesses were responsible, reliable, prompt, courteous, hard-working, dependable, etc. Well, we found that in Full Stack Plumbing. It's almost unbelievable that a business like this exists today. There was absolutely nothing to complain about from 1st contact on Sunday until our septic pump was replaced on Wednesday. Curry immediately knew what the situation was once he looking into the system and gave us our options. We knew exactly when he was in route to our house and the timing of everything was exactly the way he called it on Monday - no last minute changes.So, when something so potentially serious as a plumbing issue happens to you, call these guys and get the best service and efficiency that you possibly can. They get it done right and at the time they tell you.Put down your google search - this isn't Amazon - call Full Stack and get the problem solved so that you can get on with your life...

CW showed up on Saturday morning and was extremely professional, knowledgeable, honest, and very friendly. CW was able to help us out with a blockage in our drains due to roots. He knew exactly what to do, identified the issue, resolved the situation, and got us back up in running in no time. We have had issues with other plumbing companies in the past. He truly cares about he's doing and got us back to normal. We are not going anywhere else for any plumbing needs. Thank you, CW!

Jesse Denick
14:34 23 Oct 21
CW showed up on time on a Saturday and did a fantastic job replacing my 89 year old mother's hot water heater. He was very professional and neat. Also great value for the service.

Randy Broach
20:07 25 Sep 21
Get A Free Consultation From A Trusted Plumber Pittsboro NC
Full Stack Plumbing is on call 24/7 for emergency plumbing repairs, plumbing installation, and plumbing maintenance in Pittsboro NC. We are available both on-demand and for scheduled plumbing service, which means you can always give us a call at  984-234-9218 for a quick response. For non-emergency plumbing in Pittsboro, we welcome phone calls, but you can also contact us online to schedule a time for us to come to your home or business and provide all of the plumbing services you need. Our Pittsboro NC plumbers will make sure that any plumbing issues are taken care quickly, so you can get back to normal as soon as possible.
We provide our plumbing services to both residential and commercial customers. We specialize in plumbing repairs such as clogged drain repair, water heater leak repair, water leak repair, broken pipe & frozen pipe repair, sewage backup repair, and more. However, we are also licensed and certified for helping you to install new toilets, water heaters, bathtub & showers, appliances (think refrigerator, washing machines, dishwashers), sinks, and any other product that needs to be hooked up to your existing plumbing systems.
As an associate-owned and operated plumbing company in Pittsboro, our plumbers have a vested interest in the successful completion of your plumbing project. We offer fair & transparent prices and will always make sure to get the job done right, without breaking the bank. If you live in Pittsboro, Morrisville, Raleigh, Hillsborough, Cary, Chapel Hill, Wake Forest, Holly Springs, Apex, Mebane, Carrboro, or the surrounding area of the Triangle, give us a call to get a free consultation today.