Siler City Sewage Backup
A backed-up sink, shower, or toilet may be a sign of a sewer problem outside your Siler City home or business. This can be an expensive problem to fix, but the longer you wait the more damage that may be done.
The Siler City Plumbers at Full Stack Plumbing work to find the simplest solutions to your sewer or septic tank issue. But we can handle any size repair project. We can also track down where the problem is exactly to shed some light on if you or Siler City might be responsible for the repairs.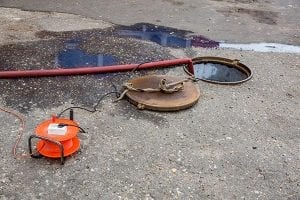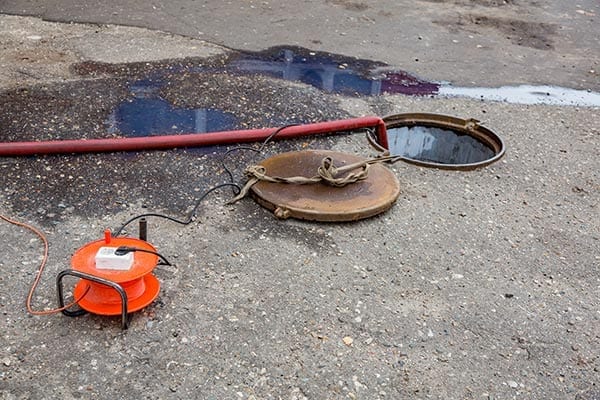 Call Full Stack Plumbing in Siler City for Any Sewer Backup
The team of experts at Full Stack Plumbing stands ready to act when your sewer lines or septic lines clog and send hazardous waste back up through your pipes. A clogged or slowly draining sewer pipe can leave your sinks, showers, and toilets unusable.
Our fully licensed and certified Siler City plumbing crew will figure out where your clog is and eradicate it. We also make sure the problem doesn't keep happening. Contact us today to set up an appointment anywhere in Siler City and across Chatham County. We are happy to come to your home and go over your best options. We are here to answer all of your questions!
Signs of Sewage and Septic Tank Backups in Siler City
A sewage backup in your home brings an unpleasant halt to your week. A septic tank or sewage issue can be frustrating and even hazardous to your family. Raw sewage suddenly appearing in your sinks and bathtubs can expose people to viruses, bacteria, and other diseases.
These and other signs may mean you have a sewer line problem:
Strong odors coming from drains.
Gurgling noises.
Small water back-ups.
Grass growing above the pipes getting greener than normal.
A sewage problem is a serious issue that you'll want to leave to the experts at Full Stack Plumbing. Our specialized plumbers investigate your problem to see if a clog is in your indoor pipes or out in the yard where your lines hook up to a septic tank or sewage system.
We'll check for clogs, broken pipes, tree root damage, and other common issues. In some cases, a slow-draining sewer line can be unclogged and you can have your house and daily routine back to normal in a jiffy.
If there's a bigger issue, we'll go over the problem with you so that you understand your options. We won't abandon you to make a difficult decision on your own.
Is My Sewer Problem the Siler City's Responsibility?
If you are on Siler City's water and sewage system, a clog could be the city's responsibility in some cases. Siler City's Water and Sewage Maintenance Department handles some clogs, but other problems in the pipes leading to your house may be your responsibility to get fixed.
Our plumbers can help you determine where the problem lies. Siler City's website goes over what they accept responsibility for:
"The Town maintains from the main line to the clean-out connected to the house.  If a blockage occurs at this point between the clean-out and the main it is the Town's responsibility.  If the main line is clear to the clean-out it is the property owner's responsibility to notify a plumber, if needed, to clear the service."
The city encourages people to avoid putting cooking oil and grease down their drains. They confirm that this grease sticks to pipes and can quickly erode your lines going out to the city sewer.
If you don't know where your sewer problem is or if the city should be responsible, call Full Stack Plumbing for a complete sewer pipe inspection to get to the bottom of your issue.
Certified Siler City Plumbers
Our local staff of Siler City and Chatham County plumbers is fully licensed and certified. We don't do unnecessary projects. We inspect your sewer problem to see if a simple, inexpensive solution will get your drains flowing again.
Full Stack Plumbing offers affordable prices. We also practice transparent pricing. This means you'll know what you're paying for and what services you'll get for your money.
Contact a Siler City Plumber After a Sewer Problem
At the first signs of a backed-up sewer pipe or septic line, you should contact the experts at Full Stack Plumbing. That problem will only grow and could cause additional damage to your yard, your indoor pipes, and your bathrooms and kitchen.
Our team of licensed, trained, and fully insured plumbers are ready to clear your sewer issue and get you back to your normal routine as soon as possible.  Contact us for all of your plumbing needs at your Siler City home or business.