Siler City Shower Installation
Siler City residents often start their mornings with a nice, hot shower. It's a way to kick-start the day. But if that shower has weak pressure, leaks, or just doesn't have the features you'd like, your day can get off on the wrong foot.
When a shower problem arises, or you're just ready to try a new, modern shower fixture, it's time to call a Siler City Shower Installation Plumber. Full Stack Plumbing is a full-service, local company that can handle your next shower, tub, or sink project. Contact Siler City's Full Stack Plumbing to talk you're your vision for your shower today.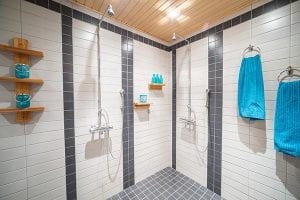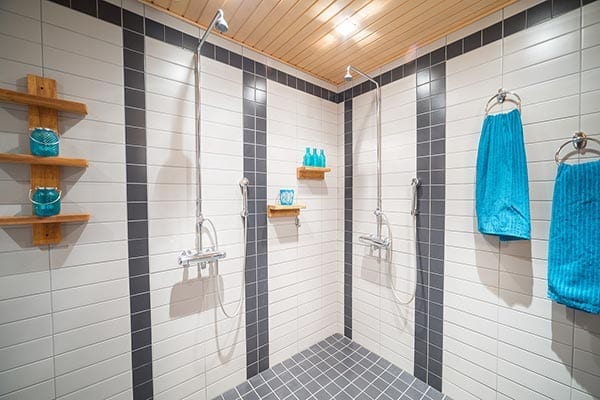 Siler City Shower Installation Projects
Showers aren't always as simple as turning the handle and having the water appear. Some people want to feel powerful shower jets on their backs. Some families upgrade to multiple shower heads. The installation of these complicated fixtures can be tricky. It's worth having a Siler City Plumber handle the project so that you don't end up with an issue that you didn't have before.
Do-it-yourself folks might install a new shower fixture only to find they can't get rid of a tiny leak. The water pipe and the faucet just won't seal. It's a common problem that a professional at Full Stack Plumbing will take care of.
Our crew can take care of these and other projects related to shower installation and your bathroom time:
Shower Head Fixtures – Your old shower may be leaking or getting rusty. It may even be green from mineral buildup. We are ready to suggest a repair or install a brand-new showerhead with all the latest features. We can also take care of any issues with the water lines to your sink.
Shower Drain – Your shower isn't going to be relaxing when the water doesn't go anywhere. Our Siler City Plumbers are pros at tracking down shower drain clogs and more serious issues.
Hot Tub and Jacuzzi Installation – A luxury tub with jets will require the right size pipes and proper installation to deliver the spa experience you're looking for. Make sure your hot tub or bathtub is installed to provide years of enjoyment.
Water heater repair and replacement – When your shower isn't getting enough hot water to meet your family's needs, no one is happy. Our crew is ready to repair your water heater so that those showers are steaming hot again. We are also certified to install new electric, gas, and tankless water heaters to meet your demand for hot water.
The Advantages of Using Full Stack Plumbers for Your Shower Project
You may have a bathroom plumbing emergency holding up your prep for the day. You could also be tired of how your old shower or tub fixture looks and operate. You might decide that a modern design with improved features would make a big difference in the way you start your day.
Our expert Siler City plumbers want to partner with you on your bathroom project. That can mean replacing a failing fixture or helping you select a faucet with the upgrades you want. We are good listeners and can help you realize your vision for your bathroom.
Our staff is a fully licensed and certified Siler City plumbing crew. Our professionals know the Chatham County area well. Our plumbers will provide an expert assessment and installation.
Siler City Shower Installation Pricing
If you are ready for a new shower upgrade, then our Siler City Plumbers are the right people to talk to. But we aren't ready to recommend an expensive upgrade unless that's what you want. If a simple repair is all that's needed to restore the function of a leaky shower fixture, then that's all we'll do. We don't suggest more expensive services unless that's what's needed and that's what you desire.
This is one of the many ways Full Stack Plumbing keeps our prices affordable. We also practice transparent pricing. This means you'll know what you're paying for and what services you'll get for your money.
Contact a Siler City Plumber for You Shower Needs
The experts at Full Stack Plumbing are only a phone call away when a shower plumbing emergency strikes. We are also happy to install any fixture you have in mind for your bathtub, shower, or bathroom sink.
Our team of fully trained and experienced plumbers is ready to improve the functionality and look of your shower or tub.  Contact us for all of your plumbing needs at your Siler City home or business.