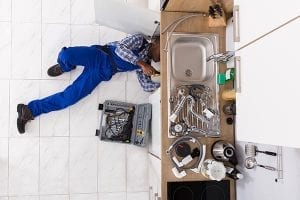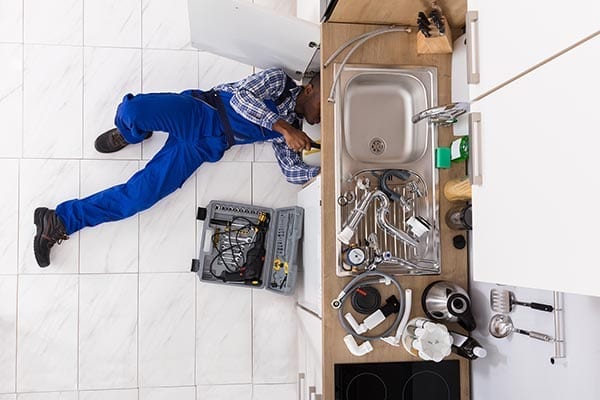 Apex's Full Stack Plumbing is your first call when you realize you have a plumbing problem in your kitchen. Our certified Apex plumbers stand ready to help you with any emergency plumbing issue. We are also ready to partner with you on a kitchen upgrade project when you decide it's time for a great-looking new sink or appliance in your home.
We install the plumbing to supply water to new refrigerators. We install dishwashers and disposals. We fix clogged kitchen drains. We also install new fixtures to improve the function and look of your kitchen sink. Contact Apex's Full Stack Plumbing to get your kitchen back to being a place you can share breakfast, lunch, and dinner with your family again.
Kitchen Repairs and Upgrades in Your Apex Home
Keeping a house clean and the family fed can be hard when your kitchen isn't performing at peak efficiency. A leaky faucet or a backed-up drain makes lunchtime an extra difficult chore.
You may need a new fixture, or a new appliance to make your kitchen serve you and your family the way you want it to. We also help business owners who need plumbing repairs in office kitchens.
These are just a few of the projects and fixes we help our clients with:
Kitchen Sink and Kitchen Faucet Repair or Replacement – You may hear the constant drip from a kitchen faucet that needs new washers or a tightened screw. Call us immediately if you find a pipe leaking under your sink. You might decide you want a new fixture with some handy modern features to bring your kitchen into the 21st
Dishwasher Installation – We install water line connections and drain connections for new dishwashers that are built to endure heavy usage. We fix leaks in lines running into and out of your dishwasher.
Disposal Installation or Repair – We are happy to check and fix lines running in and out of your sink disposal. A leaking disposal could mean you need a new unit.
Refrigerator Plumbing Installation – Our expert plumbers can fix a waterline issue running into your fridge's ice maker or water dispenser. We can hook up new refrigerators and make sure they have the proper water connections to serve your needs in the long run.
Clogged drains – A sink that doesn't drain can disrupt your family schedule. We can find your clog and make sure it's completely removed. We can also help if you have a bigger plumbing issue that goes beyond your kitchen drain.
Skilled Apex Kitchen Plumbers at Full Stack Plumbing
Our expert plumbers serve homeowners and business owners across Wake County. We know the Apex area well. Call us when you need an emergency rescue from the frustration of a leaky kitchen fixture or a stopped-up drain. We want to partner with you on plumbing projects that make home life more convenient for your family.
Our staff is fully licensed and certified. We quickly identify the problem and then review the necessary repairs with you. We look for simple and inexpensive solutions first. We don't want to charge you for repairs or replacement costs that you don't need or want.
Full Stack Plumbing offers affordable prices. We also practice transparent pricing. This means you'll know what you're paying for and the value you'll get for your money.
Contact an Apex Plumber for Your Kitchen Repair and Installation Needs
The experts at Full Stack Plumbing are only a phone call away when a kitchen plumbing emergency strikes. We are also happy to install any new fixtures or provide the plumbing lines for a new appliance in your kitchen.
Our team of licensed and fully insured plumbers is ready to improve the functionality and look of your kitchen.  Contact us for all of your plumbing needs at your Apex home or business.