Water Heater Installation Chapel Hill
Our busy lives can come to a halt when the water heaters in our homes suddenly break down. They may suddenly burst and lose their water, or they can slowly provide less and less hot water over a period of months.
Whatever the reason for your lack of hot water, Full Stack Plumbing of Chapel Hill can help. We provide gas, electric, and tankless water heater installation to homes and businesses across Orange County.
We can work with almost any brand or model that you select and we are also happy to advise you in choosing a new water heater that meets your needs.
Contact us today for a free consultation for water heater repair or installation in Chapel Hill.
Skilled Water Heater Installation with the Chapel Hill Plumbers at Full Stack Plumbing
Our expert plumbers know the Chapel Hill area well and are ready to take action if your family suddenly loses hot water. Getting ready for your day and doing household chores becomes much harder when you can't count on the comfort of hot water.
Our staff is fully licensed and certified. We are also good listeners. We want to partner with you to determine the best solution to your water heater issue and help you select your next water heater if that's what's necessary.
We inspect your current water heater to see if a simple repair or part replacement will get it running like new. If a brand new water heater is needed, we help you select the best model for your home. We also know that no job is done until the cleanup is completed.
Full Stack Plumbing offers affordable prices. We also practice transparent pricing. This means you'll know what you're paying for and what services you'll get for your money.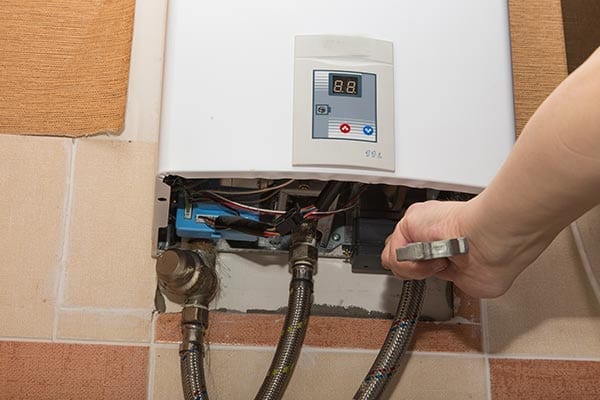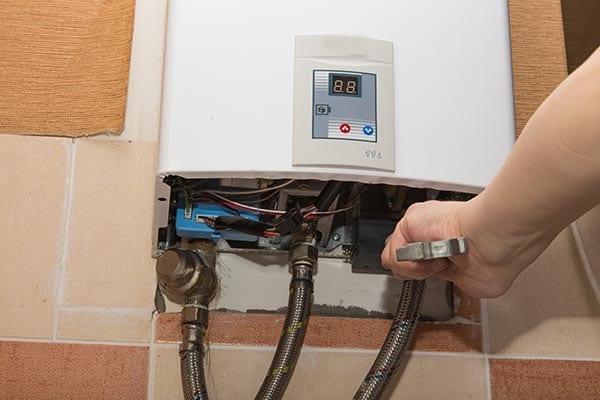 Electric Water Heater Installation in Chapel Hill
Electric water heaters are the units in most homes. These models use heating elements powered by electricity to keep a storage tank of water at your desired temperature 24/7. They are safe and reliable, and they usually cost less than gas and tankless water heaters.
Electric water heaters usually last between 10 and 12 years depending on the size of your family and their hot water needs. When it comes time to replace your old unit, you may decide that your family deserves to have more hot water at their fingertips. We can go over the options and help you decide if a bigger water heater is the right choice for your household.
The professional Chapel Hill water heater installation team at Full Stack Plumbing is at your service to help select your new electric water heater, install it, and then make sure you are happy with your new supply of hot water. Contact us and let us answer any questions you may have.
Gas Water Heater Installation in Chapel Hill
Gas water heaters use burners powered by fuel to quickly heat up your water heater's reservoir. You'll need the right gas lines running into your home to install a gas water heater. Our expert plumbers can make sure your home has the proper gas lines for the project.
Gas water heaters can be cheaper to run when compared to an electric model, but that will depend on current fuel prices. Gas water heater burners also reheat your water faster than electric elements can.
The experienced team at Full Stack Plumbing is ready to help you find the right size and brand of gas water heater that works for you. We also check your lines to make sure you have the access you'll need to fuel your new model.
On-Demand Hot Water With a Tankless Water Heater Installation in Chapel Hill
For people who love their hot showers, a tankless water heater can be the best choice of all. Tankless models heat up water instantly as demand is created. There's limitless hot water for everyone in your family.
A tankless water heater unit will cost more than a standard storage tank unit, but tankless models are more efficient and will save you on a gas or electric bill.
Tankless water heaters provide hot water on demand and are much more efficient than gas and electric water heaters. They are also smaller, perhaps the size of a suitcase, so there are more options for where to put them.
Call Us Today About Chapel Hill Water Heater Installation:
Whether you are building a new home, looking to upgrade your water heater, or have experienced a water heater burst, the experts at Full Stack Plumbing are your source for water heater installation and repair.
Schedule Plumbing Service