Septic & Sewage Backup Cleanup in Durham, NC
Full Stack Plumbing is available for sewage backup Cleanup in Durham NC. No matter the cause or extent of the damage, our experienced and licensed plumbers will be on-site quickly to handle the needed services, taking care to avoid cross-contamination of undamaged areas. When you need septic and sewage backup repair services in Durham NC, count on the plumbers at Full Stack Plumbing.
Sewer Backup & Septic System Backup Repair in Durham NC
A sewer backup or septic backup that leads to an overflow creates a disgusting mess. The raw sewage that spills out is not only gross, it is also very dangerous. Raw sewage contains bacteria, viruses, and other diseases that can make people and pets very sick if not handled properly, so a professional plumbing company should be contacted. Less noticeable signs of a septic or sewage backup include foul odors, gurgling noises in plumbing, backups in showers, tubs, sinks, and toilets, and greener than normal grass growing above sewer and septic lines. In these cases too, it is wise to contact a plumber to handle the problem before an overflow occurs. Full Stack Plumbing is your source for sewage backup cleanup in Durham NC. We have the tools, experience, and services you can count on for sewage backup and septic backup repair services. Contact us now for all of your septic systems backup and sewer backup cleanup needs in Durham and beyond.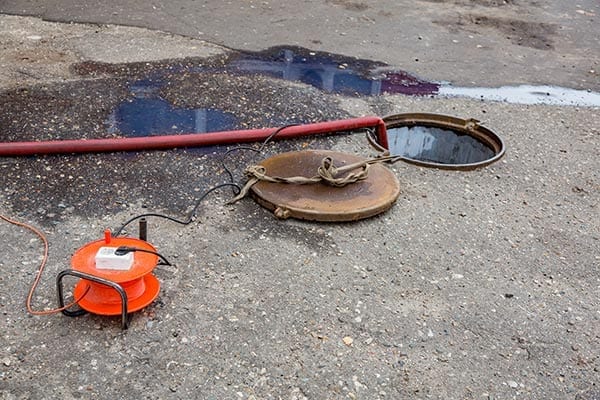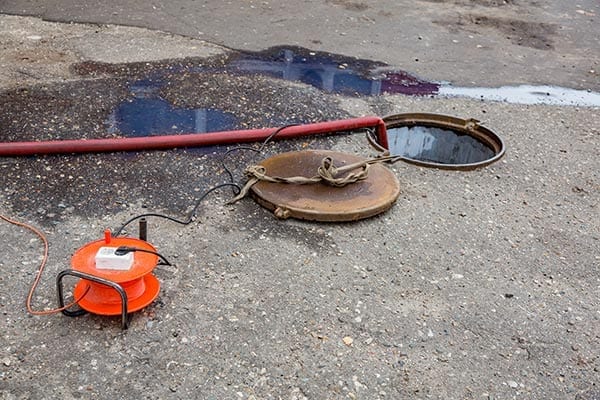 Our Sewage Backup Repair and Sewage Backup Cleanup Services in Durham NC
When you contact Full Stack Plumbing for a sewage backup, a licensed plumber will take your call and be on-site fast. We take immediate action to locate the source of the backup and make initial repairs so that sewage won't create further problems. Our team then performs a thorough diagnostic of your plumbing and sewage system, looking for clogs, backups, leaks, and any other issues that may cause further issues. Drains, garbage disposals, and other components of your plumbing system are checked to make certain that no further damage will occur. Our plumbers will work hand in hand with a sewage backup cleanup company to ensure that sewage is handled safely and properly and assist in whatever is needed for the cleanup process. Stay "in the Flow" with Full Stack Plumbing and contact us  for septic backup repair and sewage backup cleanup in Durham NC.
Contact Full Stack Plumbing For Septic & Sewage Backup Cleanup in Durham NC
Contact us online or Call 984-234-9218 for sewage backup cleanup in Durham NC from Full Stack Plumbing. We are your source for sewer backup and septic system backup repair services as well as other plumbing repair and plumbing installation needs. Our licensed and certified plumbers can handle sewage backup repair, clogged drain repair, water leak repair, broken & frozen pipe repair, water heater repair, sink & faucet repair, toilet installation, water heater installation, shower installation, sink installation, appliance installation, and any other plumbing services.
Full Stack Plumbing is proud to provide sewage backup repair in Durham, Pittsboro, Raleigh, Morrisville, Chapel Hill, Cary, Mebane, Hillsborough, Carrboro, and beyond. No matter your plumbing needs in Durham and nearby service areas, contact Full Stack Plumbing.
Schedule Plumbing Service